How to activate the Notification Channel
Book an introduction to the service or learn more about the notification channel during an information session.
Use the order form on this page to request a notification channel or by contacting our key account manager.
We will contact you to schedule two online workshops.
1st workshop: We will discuss the channel's features and company-specific settings with you.
2nd workshop: We will present the finalized channel and train the people processing reports inside your organization to receive reports.
The channel will be ready for you to use according to your desired schedule.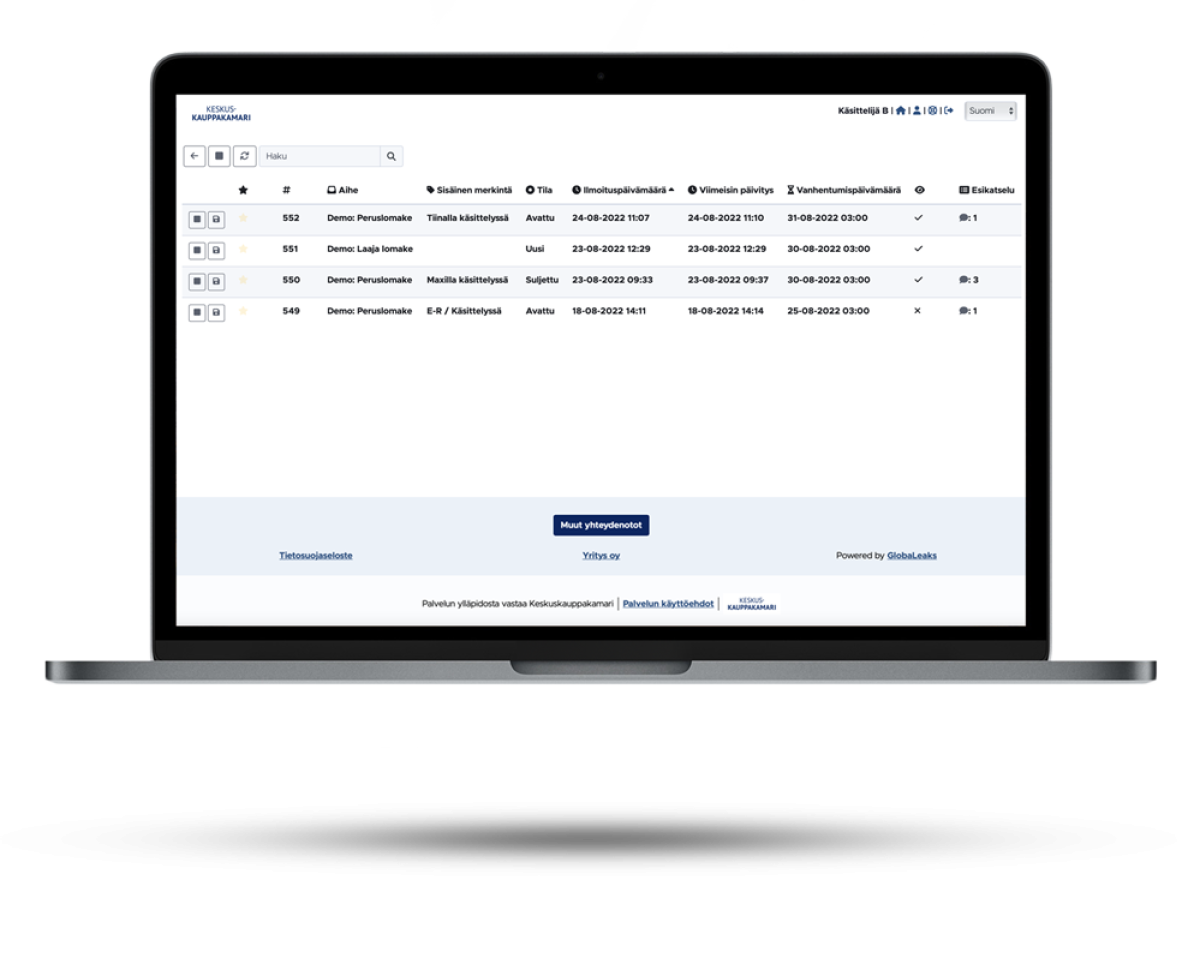 Participate in our information and training sessions
During our free information session on Teams, we will describe the advantages that the Notification Channel gives your company as well as the obligations that the EU's whistleblower protection directive imposes upon companies. Available in Finnish.